Accumulation Dance is a partnership between Meghan McLyman and Kristen Duffy Young, whose mission is to create original work that expresses the human experience through dance and performance. These artists were drawn together by their shared interests in somatic-based dance practices, collaborative dance making, and the investigation of their identities as feminists and mothers. They are interested in searching for and expressing personal truths. Each work digs deeper into questioning how one's life pushes against or folds into the confines of societal systems. A modern/contemporary dance vocabulary, storytelling, and humor give voice to their work.
Accumulation Dance has received support for their choreography from the New England Foundation for the Arts, The Boston Foundation and Boston Center for the Arts, and have been presented by Crash Arts/World Music, The Somatics Dance Conference, The Museum of Fine Arts, The Southern Vermont Dance Festival, Salem Arts Festival, Art Beat/Somerville Arts Council, Dance for World Community, The Dance Complex, Green Street Studios, Across the Ages Dance Project, Tufts University, College of the Holy Cross, Salem State University, and Hollins University/American Dance Festival.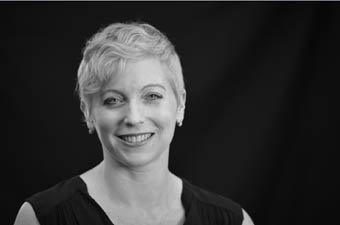 MEGHAN MCLYMAN (MFA, MA, BA) is a Professor of dance and Dance Program Coordinator at Salem State University, and the former Chair of the Music and Dance Department. She has been instrumental in creating the Bachelor of Arts degree in dance. The University recognized her passion for teaching with the 2017 Distinguished Teaching Award, and in 2018 she received the Arts Learning Distinguished Teaching and Arts Advocacy Award and a 2022 Whiting Fellowship. Meghan graduated with a BA in dance from Point Park University, received an MA in dance and arts management from American University, and an MFA from Hollins University in partnership with the American Dance Festival. Meghan has taught courses at various dance programs including The Colleges of the Fenway, The College of the Holy Cross, James Madison University, North Quincy High School, Green Street Studios, and Avery Ballet. She has held master classes at Moving Target Boston, The Dance Complex, Tufts University, MIT, Webster University, the American Dance Festival, the American College Dance Association, and at the Massachusetts Association for Health, Physical Education, Recreation and Dance. Meghan has performed with The Caitlin Corbett Dance Company, 4 Square, The Falling Flight Project, Digby Dance, The Moving Laboratory, Flip Side Dance Theatre, Sister's Trousers, and with The Avery Ballet. She continues to develop her craft by immersing herself in various workshops, conferences, and master classes. She is on the board of the Massachusetts Dance Education Organization, the state chapter under National Dance Education Organization, and past board member of the American College Dance Association New England Region. She is a Certified Evans Teacher under Bill Evans, as well as a Moving For Life Certified Instructor under Martha Eddy.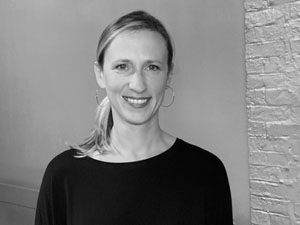 KRISTEN DUFFY YOUNGis an educator, choreographer, performer, and arts advocate, who has dedicated her career to developing accessible arts education programs. She is the founding Director of the Colleges of the Fenway Dance (COF) ensemble, beginning in 2006, and has expanded the program to include more than 150 faculty, staff, and alumni participants each year. In addition to teaching contemporary dance classes and creating diverse educational and performance opportunities, Kristen also increased recognition for the program through its participation in the annual American College Dance Education Conference. As the Co-Director of the COF Center for Performing Arts from 2020-2022, Kristen spearheaded the program's new mission and name change to encourage collaboration across the campuses. She also created the COF Minor in Performing Arts Dance Concentration, which launched in 2021. Kristen works closely with COF's institutional partner, Emmanuel College, where she serves as an adjunct faculty member of the Theater Arts Program, choreographing mainstage musicals and teaching courses in dance. Past teaching appointments include Salem State University and the Longy School of Music. Kristen has also worked in fundraising and development for the Boston Arts Academy and Facing History and Ourselves.
In addition to her work at COF, Kristen served as President of the Massachusetts Dance Education Organization and has now transitioned into the role of Vice President. Her passion for developing community dance programs also led her to serve on the boards of the Boston Dance Alliance and Boston Youth Moves. She was recently awarded the prestigious 2020 Arts|Learning Distinguished Arts Education Advocate Award for Dance.
As a dancer, Kristen has performed the work of Accumulation Dance for the past 15 years. She has also performed with Bill Evans, Caitlin Corbett, Bosoma Dance Company, Weber Dance, Rose Pasquarello Beauchamp, Carey McKinley, and Julie Pike Edmond.
Kristen earned an MFA in Interdisciplinary Arts from Goddard College and a BA in Dance and BBA in Marketing from the University of Massachusetts, Amherst. She is also a Certified Movement Analyst (CMA) from the Laban/Bartenieff Institute of Movement Studies, a Certified Yoga Instructor (RYT-200) from Yoga of Energy Flow, and a Certified Pilates Instructor from the Kane School of Core Integration (now Kinected). She is currently pursuing a certification with the Bill Evans Teacher Training program.